Our bracelet sizer can help you with your jewelry purchase.  When ordering a bracelet from Wire Works Custom Jewelry it is important to remember that our bracelets are sized a little different than a bangle style bracelet. Our bracelets are a clasp bracelet and the shape is OVAL instead of round.
We do this to keep the name, gemstones or beads from rolling to the under side of the wrist. We feel that the bracelet fits best when you can easily slip your little finger between the bracelet and your wrist.

An exact fit is not a critical issue and a lot depends on how each individual likes to wear their bracelet.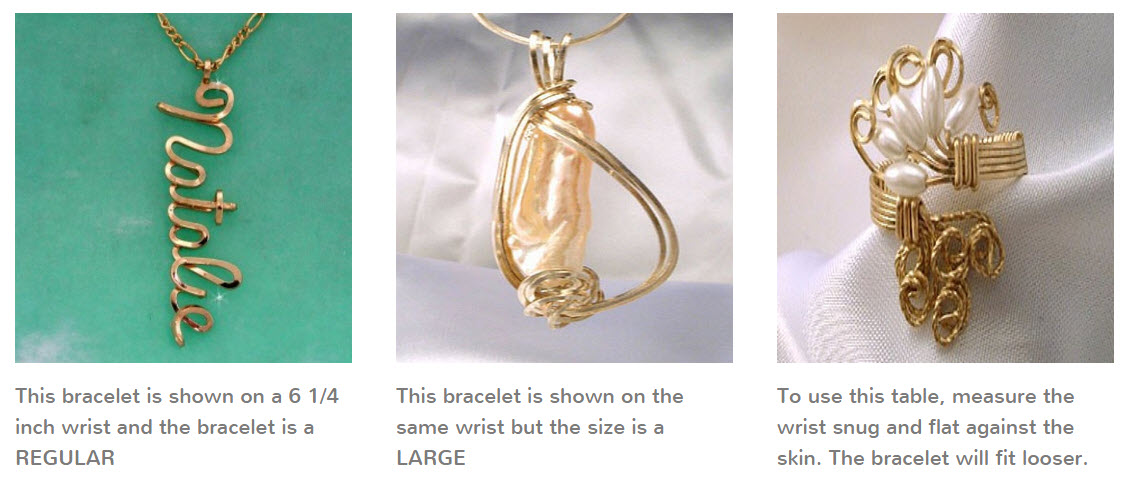 Our clasp bracelets are hand crafted and custom designed just for you. The material we use is made from a tube of solid sterling silver or 12 karat gold. They are very flexible but should be taken off from the side of the wrist. Too much excessive bending will cause stress fractures and can eventually result in a broken wire.